The Gramophone Allstars Big Band (Catalunya)
Highlands Project (Mallorca)
La Xaranga del Xubec (Menorca)
The Gramophone Allstars Big Band (Catalunya)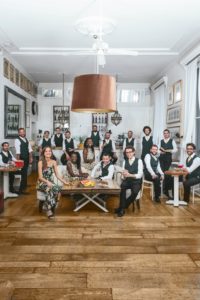 Judit Neddermann, Kathy Sey i Yolanda Sey – voice
Genís Bou i Pau Vidal – tenor sax & flute
Lluc Casares – alto & soprano sax
Pere Miró – baríton sax
Pep Garau, Andrés Tosti i Pep Tarradas – trumpeta & flugelhorn
Albert Costa i Sidru Palmada – trombone
Adrià Plana – guitar
Eloi Escudé – piano & keyboard
Vic Moliner – bass & double-bass
Aleix Bou – drums
Xoan Sánchez – percusion
The Gramophone Allstars Big Band (Barcelona, 2008) is a fusion of latin jazz, soul, funk and R&B. With seventeen musicians from Barcelona his work "Jazzmaica" was highly cheered by critics, and now the present a new CD "Maraca soul".
Highlands Project (Mallorca)
Sergio Llopis – piano
Toni Rios – sax
Pep Garau – trumpet
Xema Borràs – trombone
Joan Colom i Jordi Tugores – guitar
Juanjo Amengual – bass
Teo Salvà – drums
Pep Lluis Garcia – percusion
Highlands Project (2012) is modern jazz, a powerful band right now with eight musicians: drums, bass, piano,saxo, trombone, trumpet, trombone, cello and vocals. With a rather funky style, the band owes its sound to Pat Metheny, Jerry Smith, Chick Corea, Snarky Puppy, Lalahathaway and Hiromi Uehara among others.
La X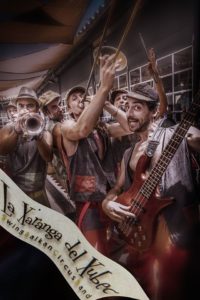 aranga del Xubec (Menorca)
Miguel Moreno González – bass drum
Paco Higueras Salazar – guitar
Antonio Lo Re – trumpet
Josep Mascaró Ogazón – violin
Tomás Cezar Toledo – tenor sax
Xavier Triay Janer – snare drum & percusion
Karlitos Coll Enrich – bass
La Xaranga del Xubec is a percussion band, parading and moving around the streets,frantic, hectic, feverish, the band arouses the enthusiasm across the island.